Last Updated on October 7, 2022 by Olivia Anderson
Halloween is just around the corner! Have you already thought of your brand's marketing strategy for this year? 
As we speak, most brands are thinking about fun gimmicks and themes to get online attention. While there are a lot of winning Halloween ideas to take inspiration from, there's also a bunch of bad ideas marketers should learn from. 
From lame, overused puns to PR stunts that caused outrage and offense, we uncover 5 scarily bad Halloween marketing mistakes you don't want to make. 
1. Overused puns and slogans that make us cringe
Check out our SPOOKtacular offers! 
Get TERRORific savings!
Don't miss our EERIE-sistible promos!
These puns might sound clever and catchy during the yesteryears, But since companies bring out the same phrases every Halloween, these puns start to lose their spark. They're not fa-boo-lous and fangs-tastic anymore (cringe-worthy puns intended). 
We're not suggesting avoiding puns, as they can make catchy slogans when used wisely. Instead, we recommend using them with caution and coming up with something a little more original. You can seek help from a digital marketing agency and even make puns that use your brand's name. 
2. Making a tragic event look "Halloween-worthy"
One example of "good intention gone bad" was the Saturday Night Ebola Fever Halloween party in Mayfair, London. While it's run with clean intentions of raising money for charity, its "ebola virus theme" drew flak. 
So if you're thinking of a marketing idea that links COVID-19 to the zombie apocalypse, please cross it off your list. 
And oh, just a reminder: a Netflix documentary about a serial killer-slash-cannibal is trending right now. So think twice before you make a joke, or worse, a Halloween costume that refers to that person. 
3. Offensive costumes, portrayals, and jokes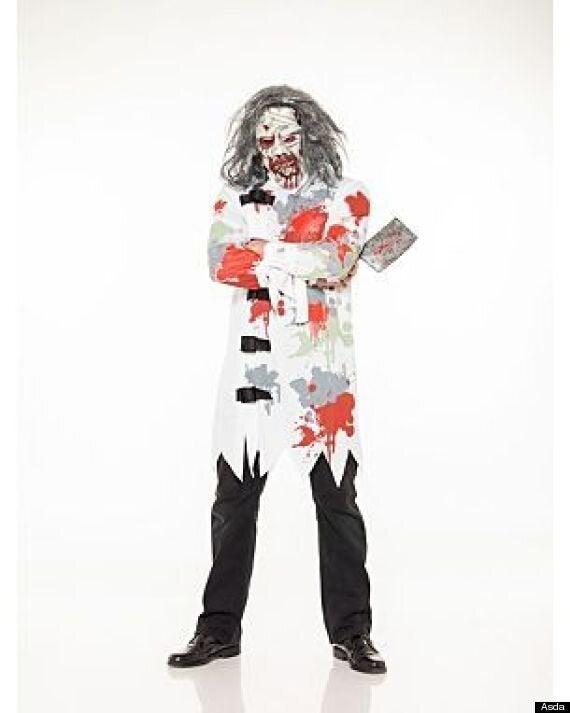 Halloween is the perfect excuse to dress as whoever, or whatever you want. If you want to be a bag of Cheetos for Halloween, you do you. As for brands and marketers, we tend to use Halloween characters in our content and messaging, like promoting makeup looks, creating short films, or hosting themed events. 
However, make sure your costumes and portrayal won't get viral for all the wrong reasons. Mocking a particular group of people or trivialising a tragic event aren't the best way to go. 
One eCommerce site's promotion of "mental patient costume" is one terrible example you don't want to emulate. Another costume to be mindful of is anything that promotes cultural appropriation. Black face, Day of the Dead makeup, Native American headdresses, and Japanese Kimonos are a few examples. 
It's never okay to capitalise on stereotypes and use them as a funny or scary Halloween costume. To avoid such mishaps, stay in touch with public opinion on what can be taken lightheartedly and what's not. 
4. Great idea but bad timing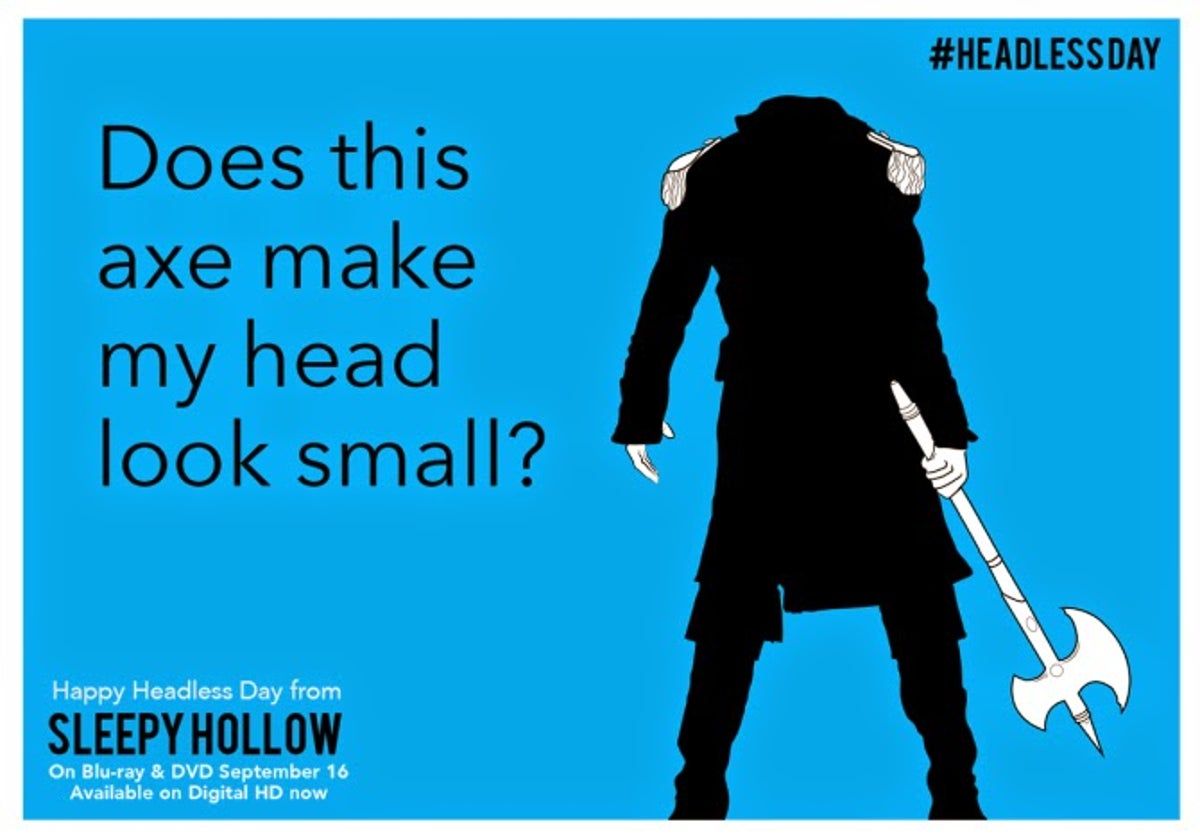 The Headless Horseman is one of American folklore's prominent figures. The series Sleepy Hollow featured this character as promotional material for their show. It seemed witty at first glance but it received backlash not long after. 
The reason why? The network failed to take notice of what's on the news at the moment. On the day of the launch, the terrorist organisation ISIS made the news headlines due to another journalist beheading. 
It's not enough that your content and messaging are unique and creative — it's also imperative to mind the timing. Should the campaign take place any other year, it would have worked wonders. But at the time, the content was considered inappropriate and offensive. 
5. Anything that's too scary and traumatic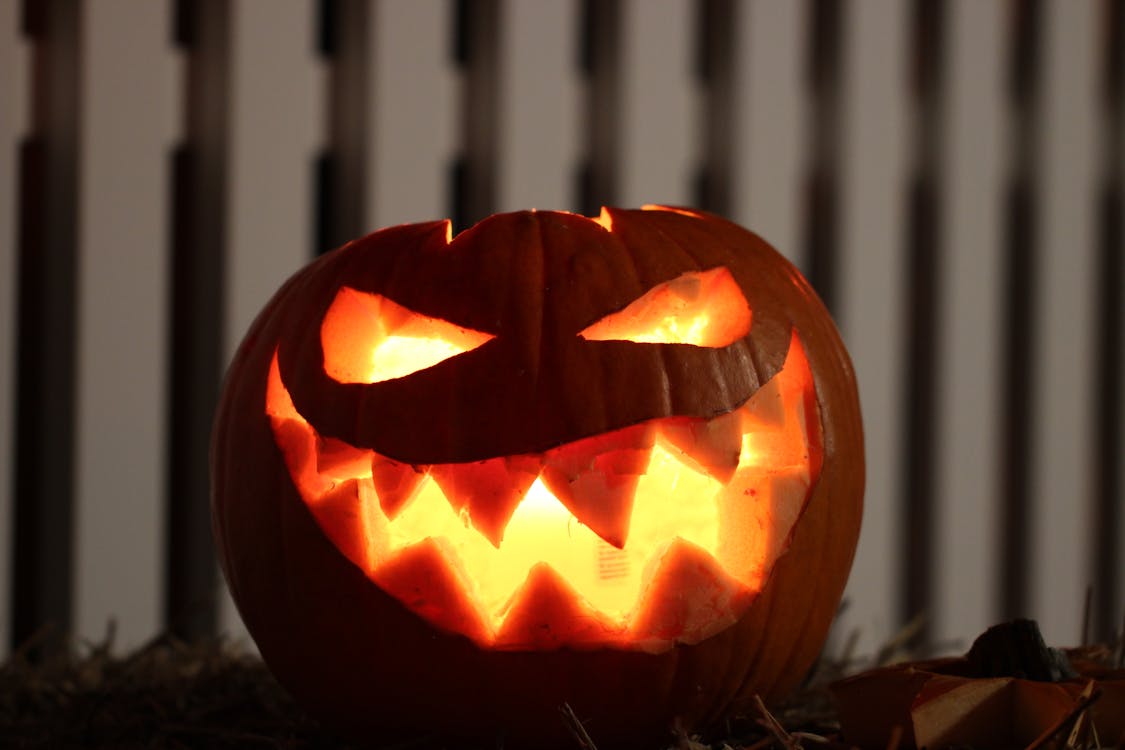 You might be thinking: isn't Halloween supposed to be scary? Well, it all boils down to your target audience and how much you understand their likes and dislikes. If your products and services gear towards the kids, parents, and general public, releasing horrifying images that trigger heart attacks would surely backfire. 
Understand your target audience first before coming up with Halloween-themed content. While there are a lot of people who enjoy horror movies and bloody images, the vast majority don't. Being "not scary enough" pose less risk than making it too scary. 
Opt for cartoons and colourful, festive visuals instead of posts that'll cause nightmares. It goes without saying to steer clear of jumpscares, screamers, and gore… like this iconic scene: 
Don't worry. That's not a GIF! But you sure get the idea of how horrifying images can haunt us forever, right?
Happy Halloween!
Author Bio: Carmina Natividad is a web content writer during the day and a foodie, musician, coffee connoisseur, and plant mom when her day shift is over. She enjoys sharing her insights about blogging, web design, SEO, and other forms of digital marketing. To know more about digital marketing, check out the blogs of SPRINT DIGITAL Agency Dublin.