Last Updated on October 3, 2022 by Olivia Anderson
Halloween is here. And with that we all plan to dress in a peculiar way to look spooky and horrific. On this day, we remember the dead and hence, our getup is also something similar to otherworldly and unearthly. People dress up in the guise of different supernatural beings, which also include some literary characters from novels and movies. There are different types of women's gothic clothing which you can try this Halloween to look expressive, bold, dramatic and eerie. With different types of gothic dresses, you can try different types of gothic accessories to look more ghastly.
In this article we shall be looking at different types of gothic fashion which you can follow for this Halloween. You can purchase these dresses from different stores in the UK who will provide you these dresses and accessories both online and offline. Jordash Clothing is an online store in the UK, where you will get different types of gothic dresses, such as a gothic blouse, gothic cape, gothic skirt and so on. Not only that, you can find different types of gothic jewellery to pair with your dresses and accessories to decorate your house.
Let us now have a look at different types of gothic dresses which you try for this Halloween.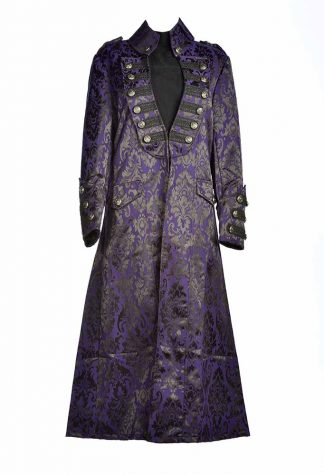 Corsets
Corsets must be a known thing to you. After all, it is everywhere in social media. It is an important part of gothic fashion. Not only gothic, it is considered to be an alternative in different subcultures. In gothic fashion, it is used to represent haunting imagery. You can find these corsets in black and different dark colours such as purple, burgundy, blood red, orange and so on. You can pair these corsets with fishnet undershirts, jackets and other dresses. You wear different gothic dresses and top over underbust corsets as well. In fact, underbust corsets are the most popular ones. If you are choosing a corset in gothic fashion, it represents your bold, powerful and dramatic characteristics.
Layering
In goth fashion, layering is also immensely popular. They prefer to wear clothes that are dark in colour, mysterious, spooky and strange. Different types of women's gothic clothing are used in layering. It may look unconventional at first, but it gives a fashionable and stylish look to your getup. After all, the goth subculture is everything that is unconventional, weird and wicked. But it is this that makes it different and unique from other fashion styles. You can wear baggy shirts in dark colours and pair an oversized jacket with it, or you can go for skirts and dresses and pair them with tights. When wearing gothic jewellery, such as a funky choker, make sure to add different layers of chains with it to get an unconventional, yet dramatic, bold and expressive look.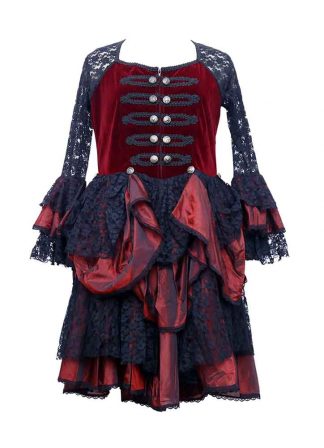 Lace
Lace is a fabric which is immensely popular for making different types of gothic clothes, such as gothic blouse, gothic skirt, gothic cape and so on. The gothic clothes in the lace fabric are mostly black in colour. You must have seen people wearing black dresses in lace fabric to the funeral. Apart from funerals, gothic dresses with lace fabric are worn for different other occasions as well. It makes you look stylish, royal and fashionable. It is a delicate material, but once worn, it makes you look bold and beautiful. You can also add other materials such as leather and chain to lace to get an amazing contrast.
Simple T-shirt and Jeans
If you want a contemporary and simple gothic look for Halloween, you can go for a simple black t-shirt and jeans to get a contemporary gothic look. But Halloween is all about making yourself look otherworldly, so try to add some accessories to get that look. For instance, you can go for body piercings and tattoos to get an expressive look. Apart from that, you can also add black and dramatic boots with the black t-shirt and jeans. Keep the makeup minimal and you are done for the day.
Summing Up
These are some of the ways which you can follow to look fashionable and gothic this Halloween. As already mentioned, there are different types of women's clothing, choose the best one for yourself and be the centre of attention this Halloween.